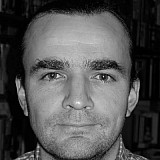 Jenson Button is ready to bring Honda back to their former glory.
Jenson Button admits that he and Honda have "unfinished business" together after the disappointment of the Japanese company's last withdrawal from the sport at the end of 2008.
Button was initially left without a future, but the team survived as Brawn GP, and he went on to win the 2009 World Championship.
It didn't finish well because they had to pull out

Jenson Button on last stint with Honda
Button says that Honda engineers he met recently said they still felt part of that success, given the company's role in creating the car and team that became Brawn.
The last time
"It didn't finish well because they had to pull out," said Button when asked by Motorsport.com about his last stint with Honda. "It did finish well in a way, if you look at 2009. I spent some time at the start of [this] year at Sakura, the R&D plant for motor sport. A lot of the guys there were saying congratulations for the championship in '09.
"I said it's obviously a difficult situation for me to be in, having won the championship with a different engine in the back after you guys put so much effort and time into that car. They said, no, we still feel that we have that connection because of the time we spent with you guys building this team or building this car into what it was.
"We didn't get the results together in '07 and '08, and there's a lot on us to achieve and put right if you like, working together. We did also have some very good times, in 2006 obviously our win in Hungary, and other times we had some very special moments. Some good times, but we really need to build on that. There's a lot of unfinished business, yes."
Asked to compare Honda of today with 2008 he said: "It's very different than the last year as Honda, because it was Honda as a team spending a lot of time and effort on trying to develop the car and take the car in a certain direction, not just being an engine manufacturer and partner. So it's very different to then."