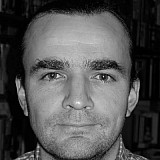 Felipe Massa says that Ferrari is doing a much better job with the 2015 Pirelli tyres than any other team – and that Williams has to work hard to catch up.
Williams was closely matched with the Italian team in Melbourne, but slipped back in the last two races, where tyre usage became a more significant factor.
"The only thing that's changed is Ferrari, compared to everybody," said Massa.
"We are in the fight in qualifying, but Ferrari is the only team that makes a big gap between qualifying and the race.
"Ferrari took more than a second compared to Mercedes in the last qualifying. And in the race, they had the same pace. Ferrari is a team that has the tyre usage in a completely different way than everybody.
 "For sure we're working to get as close as we can, but they have a lot less degradation than anybody, even compared to Mercedes.
"It's the only team that makes that gap from qualifying to the race, so in the end it was not easy for us to have the same pace. We couldn't until now use the tyres in the same way."
Bahrain is similar to Sepang, in that the focus is on the rear tyres, meaning Massa expects his former team to be strong once again.
"In Malaysia everything was related to the rear tyres, and they won the race. Here is another track where it's a lot more important, the rear, rather than the front.
"In China it was a lot more related to the front tyres, but they had a very good pace. I think they proved on different types of track that they are strong in the race. 
"We cannot stop working, we cannot stop understanding the car and trying to improve. But it's also true that we are third in the championship; it's not that we are having a disaster at the beginning of the season.
"We just need to do everything we can to see if we can fight with Ferrari, because Mercedes is already far."