Get alerts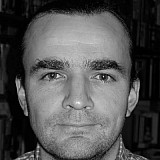 Changes inside Ferrari continues.
The changes to Ferrari's organisation chart continue as the team has announced that tyre expert Hirohide Hamashima is leaving at the end of the year.
Hamashima worked for Bridgestone from 1977 to 2010, and was the top technical man on the F1 programme from its inception in 1995 onwards. He thus worked very closely with Michael Schumacher and the rest of the Italian team, especially after Ferrari became its main representative.
After Bridgestone pulled out of the sport he joined Ferrari in the role of senior engineer, tyres. The idea was to have an expert on hand as the team came to terms with the new Pirelli rubber.