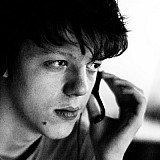 Formula 1 tyre provider Pirelli has named the three compounds for the 2016 Spanish Grand Prix, the fifth round of the F1 season.
The Barcelona round will mark the first appearance of Pirelli's hard compound in 2016, the other choices being soft and medium.
On the track that is well-known for producing high degradation, Pirelli has opted to name a set of hards and a set of mediums as the two mandatory compounds for the race - with a set of softs to be made available for Q3.
The announcement means that available tyre choices for seven of the first eight races have now been made known, with the selections for round six at Monte Carlo still pending confirmation.