Get alerts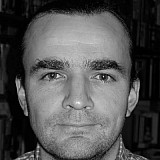 Track limits and penalties were key talking points in today's Strategy Group meeting in Geneva, where Liberty's Chase Carey was an observer for the first time, alongside Bernie Ecclestone, Jean Todt and bosses of the top six teams.
This was apparently an uncontroversial gathering that was largely used to address routine "housekeeping" issues that have come to light since the last meeting in July.
Ecclestone had called for the F1 rule book to be rewritten in light of his frustration over a recent raft of penalties, and in particular the situation in Mexico, when third place changed hands twice after the chequered flag.
The discussion centered mostly on the prospect of introducing more consistency into penalties and trying to ensure that where possible they are not left open for discussion after the race.
It was generally agreed that penalties should be focussed more on moves that potentially put another competitor in danger, while allowing the drivers to race.
It was also suggested that further attempts should be made to address corners such as Mexico's Turn 1, where drivers have the opportunity  to cut the corner, gain an advantage, and rejoin.
With regard to consistency, the idea of a permanent steward, which has been tried and abandoned in the past, was also discussed.
A proposal to address the noise of current F1 power units was apparently rejected on the grounds of cost. The Halo was also a subject of conversation, and it was agreed that more driver feedback was required before plans for its introduction in 2018 are finalised.
Two attempts to introduce an alternative to the current CFD and wind tunnel restrictions were rejected – one floated by Force India involved a move away from tunnel time to CFD, while another submitted by Manor wanted 10 percent more tunnel hours for teams opting to use cheaper and less effective 50 percent scale tunnels rather than the 60 percent format favoured by most competitors. Neither idea garnered any support from the big teams.