Subscribe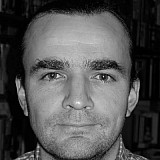 Force India goes into 2015 with high expectations after a superb 2014.
Vijay Mallya says that Force India's switch to the Toyota wind tunnel in Cologne will be key to its form this year – although he concedes it will take a while to pay off.
The German tunnel takes a 60% model, whereas the team's now ageing facility in Brackley is a 50% facility.
"We were on the podium last year, which was an important boost," said Mallya. "But actually I think we deserved more than that. So the target is to achieve more podiums in 2015 and we've taken some decisions recently to ensure we remain competitive. For example, moving all our wind tunnel work to the Toyota facility in Cologne gives us access to a tunnel that is a match for any team on the grid. Of course, there will be some transition time as we adapt and get up-to-speed, but I'm confident it's a decision that will stand us in good stead for the future."
We have increased our CFD capability so that we are now at the maximum capacity permitted by the regulations

Chief operating officer Otmar Szafnaue
Chief operating officer Otmar Szafnauer added: "In light of the FIA's restrictions on wind tunnel time and the fact that we can only nominate one tunnel, we decided that the Toyota facility in Cologne offered the best way forward for the short and medium term. It represents a major step up for us because we can improve our approach to testing with the use of a 60% model, which will provide better correlation results.
Other changes
"The other major change is the use of a steel belt rolling road, which will better simulate the impact of tyre compression on aero performance. I expect we will start to feel the benefits of the new tunnel by the middle of the 2015 season."
The team has also bolstered its CFD facilities. "We have increased our CFD capability so that we are now at the maximum capacity permitted by the regulations," said Szafnauer. "That came on-stream late in 2014 so the benefits will only become apparent towards the middle part of next season – in line with the new wind tunnel programme. The other area of constant development is our simulator, which will play a bigger role in our preparatory work ahead of each Grand Prix."