Get alerts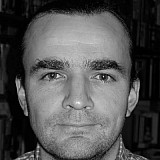 Formula 1's engine manufacturers are to face tougher scrutiny over changes to their engines made on reliability grounds from now on.
The FIA has written to teams to make it clear that there will now be additional requirements implemented when it comes to requests by engine makers to modify their power units.
In particular, there will now be a new minimum eight-day notice period required between a request being lodged and the modifications being used at an event.
The move comes as a number of manufacturers consider whether or not they need to use engine development tokens to make improvements as they shift on to fresh power units.
A Technical Directive from F1 race director Charlie Whiting that was sent to teams in Monaco said: "All requests for changes to the homologated power unit for the purpose of improving reliability should be made to me in writing with copies to the FIA F1 Engine distribution group.
"All such requests, with supporting data where necessary, should be made at least eight days before the modified power unit is first used at an Event and must include:
"1. A complete explanation of the failure, this should not only include clear photographic evidence but also when and where the failure(s) occurred.
"2. Part number references for both old and new parts.
"3. Full drawings of any new or modified components. Any pictorial or CAD views should be represented with the same zoom and angle.
"4. Test and investigation results supporting the request where applicable.
"5. Any relevant supporting information from external suppliers."
 Motorsport.com understands that the new system for engine modification requests has been imposed to ensure there is a more regimented structure for the FIA - which in the past has somtimes faced a rush of last-minute change requests.