Get alerts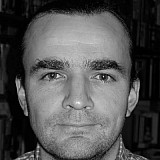 Toro Rosso boss Franz Tost says he continues to be impressed by the form of both Max Verstappen and Carlos Sainz so far in the 2015 Formula 1 season.
Verstappen, who became the youngest ever point-scorer in Malaysia, was particularly impressive in China before he retired in the closing laps with an engine problem.
"It was a fantastic race from his side especially regarding the tyre understanding, the tyre usage," Tost told Motorsport.com.
"And also from the car. It's encouraging, but at the end you need a result! Only this counts.
"We are convinced that Red Bull made the right decision with Max Verstappen and Carlos Sainz, and the results show this."
Regarding Verstappen's impressive start to the season, he said: "He is a very high skilled driver, and also his commitment and attitude is very positive.
"He's spending a lot of time with our engineers, they analyse everything. He's learning very fast, his gradient on the learning curve is very steep.
"I must say we are more than happy with both drivers because they're doing a really good job.
"Of course we must provide them with the best possible material so that they can show their talent and they can finish the race within the points, and this is possible, under normal circumstances.
"In Sepang we had a fantastic race result. Here we had a bad race result. We think we know the reasons why, and that also belongs to the education process. It forms the character of everybody."