Get alerts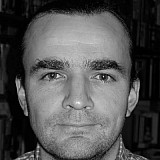 Dropped by a junior programme that then handed him his Formula 1 debut eight years later - Brendon Hartley's story is an underdog triumph if ever there was one. The gritty nature of his fightback goes beyond his links to Red Bull.
Brendon Hartley's unexpected arrival on the Formula 1 scene with Toro Rosso was one of the great stories of the 2017 season, and his experience provides a lesson to people in all walks of life about not giving up on your dreams.
Just a few months earlier the New Zealander's future was uncertain after Porsche announced its intention to quit the World Endurance Championship. And yet at the age of 28 he's heading into the 2018 season with a full time F1 drive at STR, some eight years after being dropped from Red Bull's junior programme.