Get alerts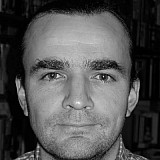 Force India's Bob Fernley says that the Australian Grand Prix should act as a wake-up call that alerts Formula One that it cannot give so much power to the top teams.
While circumstances combined to provide the small grid of 15 cars, it was a sign of the direction the sport could take if some teams collapse.
In addition, the Sauber saga and Manor's failure to take to the track showed how tough it is.
"I think we've still got to focus on the fundamentals," Fernley told Motorsport.com.
"We need to get F1 in a position where it's sustainable for all teams, and not just the four manufacturer teams.
"We're seeing a situation where even Red Bull are reacting because they want to see a slightly different programme. That opportunity should have come a long time ago.
"Do we have to get into such a crisis before anybody reacts?"
Four teams with too much power
Fernley is adamant that F1's problems have been caused by all the power lying with Ferrari, Mercedes, McLaren and Red Bull, the key players in the Strategy Group.
"The four manufacturer teams are not remotely interested in what happens to the other teams. In Australia Red Bull changed their position, and maybe that will be reflected in the future.
"And they also came out with banning wind tunnels. Red Bull have voted twice against that, and now all of a sudden we're getting these things.
"There needs to be more momentum. The basic issue is that the four manufacturer teams are controlling F1, they're not remotely interested in what happens to anybody else, and they think they can put the show on with or without anybody else.
"And I think we are starting to see some of the damage that's been done over the Strategy Group's decision.
"A lot of our situation today has come since the Strategy Group was put in place, because there's no balance anymore – it's just four manufacturer teams dictating what's going on in F1.
"It's something that we've been very vocal about for two years. I don't want to say I told you so, because you want to be constructive. It certainly needs to be looked at."