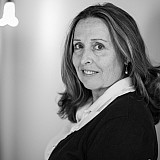 This year saw a lot of newsworthy moments come and go, but marking the halfway point, and Christmas Day is Gene Haas and his announcement to be starting an F1 team.
When industrialist and NASCAR team owner Gene Haas announced his desire to race in Formula One, some questioned his sanity while other pundits wondered whether an American operation could ever get off the ground.
In the three decades since Haas Lola (no relation) ran the F1 circuit, other U.S. hopefuls tried and failed but Haas stood his ground.
Haas confirmed in January that he responded to the FIA's 'call for expression of interest'. With the help of team principal Guenther Steiner, Haas F1 team applied and received a F1 license in April but deferred his entry until the 2016 season.
"I think the 12 months is more than we needed," Haas said. "We actually had 18 months – going back to May, then we elected to wait until 2016. I think six months we've had now, we actually did a whole lot of planning. We actually planned prior to that.
"We did make some mistakes, but it seems in the last six months that it's become a lot clearer what we have to do. Now we just have to execute that in the next 12 months."
Haas F1 sealed a technical partnership with Ferrari and in October, completed construction on a 125,000 sq. ft. race shop nestled next door to his NASCAR operation in Kannapolis, N.C. In November, Haas F1 team officially announced former NASCAR Cup crew chief and technical director Matt Borland would serve as the vice president of technology.
Who is going to drive?
As for drivers, Haas will wait to see which candidates shake out in F1's 2015 silly season.
"We have a lot to do," Haas said. "I think it's going to be fun because now we get to see how the cars are built, we get to see how the wind tunnels operate, get to go to Formula One races and see how they make the show work. So I'm really excited about it. It's a whole new learning curve. It's new. It's exciting. It's different. I like it."
Although Haas F1's headquarters will remain in the U.S., Haas is still scouting for his Europe-based factory, expected to be located in the vicinity of Oxfordshire, England.
"We will definitely have our location in the next few weeks, then in January, we're going to start staffing, initially, key players – technical directors, aerodynamicists. We expect to have our car, our basic model, in the wind tunnel in the next few months, too."