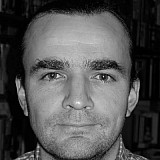 Jean Todt is optimistic that the four F1 engine manufacturers have been able to respond to the challenge the FIA set them last month, and that there will be no need to pursue the alternative customer engine plan.
In order to stop the plan being forced through – despite it being rejected by the F1 Commission – the manufacturers were asked to come up with ways of cutting costs and guaranteeing supplies to customers by today.
If they did not, then Todt and Bernie Ecclestone could use the mandate they were given by the World Motor Sport Council "to make recommendations and decisions regarding a number of pressing issues in Formula 1 such as governance, Power Units and cost reduction."
Following a series of meetings of the manufacturers at which the FIA was also represented, it is understood that satisfactory conclusions have been reached on both counts, along with a move towards some standardisation of parts.
However there will be no definitive decision until the plans are formally discussed in further meetings in Geneva next week, culminating in the F1 Commission.
"I think we are very close," Todt said today. "It would be inappropriate to answer this question before what comes out.
"Maybe it's a question I could answer in 72 hours. I am optimistic.
"I hope that people have some good sense, because it's our championship. It's in their interests – it's in the interests of the teams, it's in the interests of the commercial rights holder.
"That's why I think in a normal world, with sensible people, we should all be able to agree and find a good solution."