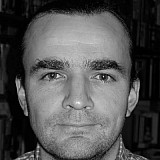 Force India COO Otmar Szafnauer says that the timing of the switch of resources to developing next year's F1 car will be a critical decision for teams this season.
The huge changes to the 2017 aero rules mean that teams will be keen to start serious work as soon as possible, but that choice is made more difficult for smaller teams that do not have the resources to run parallel programmes.
FIA restrictions on wind tunnel and CFD usage also make it harder even for the bigger teams to decide.
"I think the trick for us is when to switch from developing the 2016 car to the 2017 car," Szafnauer told Motorsport.com.
"They are mutually exclusive events now. If we continue to develop for 2016 then anything we learn, especially aerodynamically, will not translate to 2017.
"Whereas from '15 to '16 it did, and it was a no-brainer to keep developing the '15 car as long as you possibly could, because all those developments also applied to '16.
"That won't be the case any more, so there will be a distinct time when we've got to switch.
"We haven't quite decided that yet, but that will be key to how well we do towards the end of '16."
Szafnauer admitted that it would be easier to switch focus if the 2016 package was not competitive, and the season could in effect be written off and the chance made sooner rather than later.
"It's when do you switch, can you do a good job on both, do you have to choose one or the other, and if so which one do you choose?
"If at the start of this season it was a disaster and it looked like you had to throw a lot of resources at it just to become mediocre, what you do is say '16 is a write-off, let's start on '17 early and come out fighting.
"A little bit like Honda did in 2008, it was stop developing and focus on next year. Then Honda quit, Brawn took over, and they won.
"It's not luck, the more experiments you can do with the right resources applied correctly, the better off you are going to be."
Meanwhile, Szafnauer says the outfit has not taken any special steps to deal with the punishing 21-event schedule faced by the travelling race team.
"So far it's business as usual, we'll see how we go. There will come a breaking point where we can't continue to do what we do with the same people. But this year we'll just deal with the 21 and see how we go."