Get alerts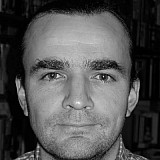 Formula 1 doesn't have to look very far to get a clear picture of how to create the close gaps between teams Ross Brawn desires.
Will the balance of power really change if plans to level the Formula 1 playing field come to fruition in 2021? That's the hope of the seven teams that are currently struggling to rein in the established top three players.
In 2018 Mercedes, Ferrari and Red Bull are fighting for supremacy at the front of the field, but behind them another battle is raging for the honour of being 'best of the rest'.