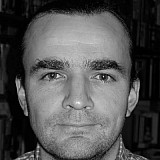 McLaren and Honda know that their road to glory may be a tough one.
Ron Dennis says that the MP4-30 represents only the start of a "long journey" for McLaren and Honda.
Dennis was keen to refer to the success the two partners achieved last time around.
"McLaren-Honda is a partnership focused on performance, technology and innovation, and there's no better example of that than the results achieved in our first collaboration in the 1980s and 1990s," said Dennis.
A renewed alliance
"I was Team Principal all those years ago and, while I don't tend to like looking back to the past, our previous record of sustained success was certainly instrumental in creating the confidence to make the decision to partner with Honda again. Now, there's real hunger to demonstrate the capabilities of the huge talent pool we share between us, and I'm totally committed to driving progress and achieving further success.
"Although our renewed alliance began again many months ago, the launch of the McLaren-Honda MP4-30 marks the start of a lengthy journey. We've come a long way already and, although there's a lot of work to do before we can expect to repeat the level of success we enjoyed together 25-or-so years ago, it's already clear that there's enormous synergy and potential in our partnership, and I'm positive that, together, we'll get to where we want to be: winning Grands Prix and eventually World Championships as McLaren-Honda."