Get alerts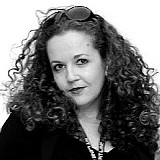 While Formula One is easily at the safest level its ever been, we look at the randomness of incidents involving the safety vehicle.
Formula One is the safest it's ever been. Even allowing for Jules Bianchi's horrifying Suzuka crash, from which the Frenchman is still fighting to recover, there is no denying that F1 has been making leaps and bounds where driver, car, and track safety are concerned.
But for all of the FIA's efforts to improve crash structures, circuit design, and driver safety equipment from helmet to overalls and beyond, it is impossible to guard against the random. All that we can do is learn as much as we can and hope for the best.
While Bianchi's side-on impact with the rescue vehicle sent out to recover Adrian Sutil's stricken Sauber at Dunlop has been compared with F1's last major accident to have occurred during a race weekend - that of Felipe Massa in qualifying for the 2009 Hungarian Grand Prix - it has more in common with the sport's two most recent fatalities: that of marshal Mark Robinson, who lost his life in an incident with a recovery vehicle (again collecting a Sauber) at the 2013 Canadian Grand Prix, and the testing accident which cost Marussia's Maria de Villota first her eye, and 15 months later, her life.
Much ink has been spilled and will continue to be spilled over the rights and wrongs of the location of the recovery vehicle, the deployment of the Safety Car, and the start time of the race. But rather than attempt to apportion blame while a man's life is hanging in the balance, we should thank our lucky stars that it has been five years since an F1 race weekend finished with a driver recovering from emergency surgery.
What does need to be investigated is the use of - and specification of - recovery vehicles used at F1 circuits around the world. Thanks to years of FIA research, each team's car is crash tested in a range of conditions all designed to give a driver the best possible chance of survival in impacts meeting a range of conditions that are likely to be encountered on track: a collision with another car, with a guardrail, with a tyre barrier, and so on.
It is because of these tests that we have seen corners like Parabolica "sanitised" with the introduction of asphalt run-off, and it is why the sport's collection of Tilke-dromes are defined by corners with run-off wide enough to safely land an A380.
Crash tests with recovery vehicles
But what is not currently tested is the effect of a car colliding with a recovery vehicle. There is no one FIA-mandated specification for recovery vehicles used at race tracks around the world, no list of dimensions for ground clearance (or lack thereof), vehicle weight, and materials used.
In future, however, the Federation may see fit to demand that all Grade I-homologated circuits - the standard required to host a Formula One World Championship event - only use recovery vehicles that meet a specific list of requirements that they are far better equipped to dream up than we are.
If a standard specification is introduced for recovery vehicles, then crash tests to ensure that drivers can survive an impact with said vehicles can also be introduced. There will always be the random chance of an unforeseen - or unforeseeable - incident, but at least efforts will have been made to minimise the risk as much as possible.
The much-derided platypus noses and dropped nose cones of recent years came about in response to FIA research on accident survival, while Massa's Budapest brush with death led the Federation to research new helmet materials and construction better able to deflect the force of an impact with shrapnel both sharp and blunt. Following several years of R&D, the FIA introduced a new specification of helmet and mandated its use.
While de Villota's accident took place at a private team test, and not an official FIA event, in the wake of her collision with the tail-lift of a team truck, Formula One has improved its practices at tests both official and private (such as straight-line aero testing, or filming days).
Following Robinson's death in Montreal last year, F1 marshals have been following revised procedures designed to ensure that no marshal is behind or in front of a recovery vehicle during the recovery process. During FP2 in Suzuka this weekend, watching the session with an FIA representative, we both remarked on the way in which the Japanese marshals were taking extra care to keep to the side of the recovery vehicle with their guide ropes as the cars swung from cranes.
Accidents will happen, whatever we do to guard against them. It is when we think that we've conquered safety that random chance rears its ugly head. All that the world of motorsport can do is to reflect on the circumstances of each incident, and research how best to prevent such an accident from recurring. Knee-jerk responses and fingers of blame help no one, in the short-, medium-, or long-term.