Get alerts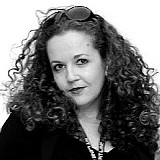 Will he be able to bring Ferrari back to its former glory?
Taking on a new role within a familiar industry is no easy task. To transfer to one of the most high-profile jobs in Formula One, stepping into the spotlight while trying to turn around the biggest name in the sport, is more difficult still.
In 2015, Maurizio Arrivabene will have to overcome a number of hurdles as he makes the move from behind-the-scenes sponsor to Ferrari leader: current fights over engines, cost controls, and customer cars are not going to disappear by Melbourne.
The pyschological battle
But the biggest hurdle that Ferrari's newest team principal will have to overcome is a psychological battle, that of stability.
Stefano Domenicali spent decades of his life at Maranello, and served as the Scuderia's team principal from 2008 until early 2014. And since the Chinese Grand Prix last April, when the shock of Domenicali's surprise departure was still resounding through the paddock, Ferrari's F1 personnel have been operating in a state of chaos.
First, the arrival of a non-racing man as boss took the team some getting used to. Then Luca di Montezemolo - a man whose Ferrari career started in 1973 - resigned as Ferrari chairman. And before the champagne corks had been cleared from the Abu Dhabi podium, Marco Mattiacci was history and Maurizio Arrivabene was in charge of the Scuderia.
In it for the long haul
From the point of view of a team employee, it's been something of a rollercoaster of a year. Arrivabene's first big task will be to convince his team that he is in it for the long haul, that he will not be leaving the Ferrari family to cast about for new leadership.
It helps that Arrivabene is already a familiar face to the team, a man they have seen at races for years. He - and Philip Morris - stuck with the team even when they could no longer openly use the sport to promote their brand, and his commercial influence is such that he has been the voice of sponsors on the Formula One Commission since 2010.
Politically, despite their handouts and vetos, of late Ferrari have not been the influential force they once were, with Christian Horner now di Montezemolo's heir apparent as the team figure most vocal about pressing for changes to regulations and practices. In his short time as team principal, Mattiacci was too busy concentrating on Ferrari to play many political games, but Arrivabene arrived in the role with a good relationship with Bernie Ecclestone already in the bag.
Confidence is key
That there is already paddock confidence in his capabilities is a serious advantage to the Italian. Even better, however, are the indications that Arrivabene intends to play to his strengths, not assume the role of an over-extended jack-of-all-trades. In mid-December, a press release delineating Ferrari's internal reorganisation included mention of a new Commercial Department, of which Arrivabene is the interim head. Nothing could be more logical.
Equally logical - although the on-track effects remain to be seen - was the decision to give the team "a flatter structure and clear assignment of responsibilities."
Factors out of his control
There are some hurdles in Arrivabene's path that he can do little about. While there are high hopes for James Allison's work on the 2015 Ferrari, should the car prove not to be up to scratch it will be as the result of decisions made before Arrivabene even considered that he might one day lead the Scuderia. But, as team principal, it will be up to him to manage and deflect any criticism while keeping his team motivated. Should Renault's engine upgrades leave the Ferrari power unit floundering, the same will apply.
And then there is the hurdle of expectation. While hell hath no fury like a woman scorned, a scorned woman has nothing on a disappointed tifoso. The only team to bear the weight of a country's expectations, Ferrari is a team which - despite previous ruts in their long history - is expected to run at the front come hell or high water.
Turning around Ferrari will not be easy. But with the right group of people, it can be done, as Jean Todt, Ross Brawn, Rory Byrne, and Michael Schumacher proved at the turn of the millennium.