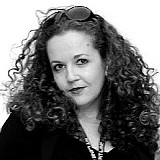 With Caterham falling apart, we are taking one step closer to three-car teams in Formula One.
Everything in Formula One moves in cycles, and the end has been nigh before. The early days of the sport saw customer cars in frequent use, leading to the development of such stalwarts as Williams, but as F1 evolved it became a sport focussed on the constructor.
That emphasis may soon disappear, if two or more teams fold and Bernie Ecclestone manages to achieve his long-stated goal of bringing three-car teams back to F1.
Is it better to have a third Ferrari or a Caterham?

Bernie Ecclestone
"It's always been on the cards that if we lose up to three teams then the other teams will run three cars," Ecclestone said earlier this summer. "I think we should do it anyway. I would rather see Ferrari with three cars, or any of the other top teams with three cars, than having teams that are struggling.
"If you don't have the finances, you quit. I'm ready for a Formula 1 with eight teams with three cars each. Is it better to have a third Ferrari or a Caterham? Ferrari could maybe find new sponsors in the USA and an American driver. Fantastic. It is the same for the others."
Caterham in serious trouble amid legal dispute
Caterham are currently in dire straits, with the team currently locked out of their factory by administrators, and the likelihood of their appearance in Austin slim at best.
"[The staff] can't get into the factory today," Finbarr O'Connell, the joint administrator of Caterham Sports Limited, told Reuters. CSL provides the cars to entrant 1Malaysia Racing Team. "[1MRT] are using my facilities and haven't paid me."
Cars for next weekend's race need to be dispatched in the next 48 hours, so there is still - limited - time for an agreement to be found.
"Effectively 1MRT have been in the building for last few days since I arrived," O'Connell said. "We are trying to reach an acceptable arrangement for them to be there. We had a meeting yesterday with 1MRT and lawyers and the offer they made was unacceptable. So I've sent them away. Hopefully they can come up with an acceptable proposal."
The survival - or otherwise - of Caterham will have knock-on ramifications throughout the grid, for it brings the spectre of third cars closer than before.
The 60 day clause
While Eric Boullier has said teams would need around six months' notice to bring a third car to the grid, it is thought that within the provisions of the highly secret agreements between teams and commercial rights holder is a clause requiring teams to field a third car if needed with only 60 days' notice before the start of the season.
There is no question that there are some commercial gains to be had from running a third car, which can be leased out for profit or used to develop a young driver over the course of a season.
But there are also significant gains to be made for the commercial rights holder and for CVC Capital Partners, which is why Ecclestone is pushing the idea at present.
How it would work
Constructors' points are an extremely valuable commodity. Teams score prize money based on their championship position, and the FIA gets a significant chunk of its operating income from the teams' entry fees, the price of which is determined by the number of constructors' points scored.
While it has been reported elsewhere that third cars will be ineligible for points - yet will hold the position in which they finished, effectively negating the points on offer for that result - and that such a move will effectively bar the mid-field from scoring points, there is more to it.
By essentially handing the first nine points-paying positions to that season's three front-running teams, the introduction of third cars will also be a kick in the teeth for the FIA, who will lose the majority of the increase in operating income so recently negotiated with the commercial rights holder. The subsequent effect on the drivers' championship and the change to their license fees will see the FIA yet worse off.
The only winner
The only possible winner in this situation is the commercial rights holder, with even the majority of front-running teams loath to take up the financial burden of running a third car at incredibly short notice.