Get alerts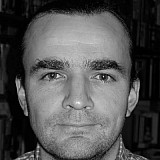 Ferrari made a bold statement of intent about its Formula 1 World Championship ambitions when it unveiled an aggressive SF16-H on Friday.
With Maranello's technical chiefs talking about "innovative" concepts of the car, it was clear from technical director James Allison that there was a sense of pride about the new machine.
Ferrari has worked on multiple areas to improve its chassis since 2015, and we have identified eight key areas (outlined at the bottom of the story) it has concentrated its efforts on.
"We know Mercedes were very strong last year, very strong the year before," said Allison. "But we also know that we have extremely talented people at Maranello. 
"We've put nearly a thousand man years of work into this car, and we've done our absolute best to try to make this one a step up, to make this one a bold step forward, to give it the competitiveness that it will need to be a proper winning car.
"I hope we've done enough, but we'll only really know for sure once we start racing it. But I can tell you with absolute confidence that the love and effort and skill that has gone into this car is beyond question."
"All our hopes are in this car"
Allison stressed that the team has improved in all areas since he joined from Lotus.
"I think it's probably fair to say that back in 2013 Ferrari was not at the right level, not at the championship level, in probably anything except probably doing pit stops very quickly. 
"We didn't have enough power, we didn't have enough downforce, the kinematics on our suspension were not ideal, and our packaging left a lot to be desired as well.
"We've worked very hard, the whole team has worked very hard on all those areas.
"Last year was a decent step forward, and we hope that this car will be another good step forward, another step to make us properly competitive. 
"But it isn't true to say that one area has done any better than any other area, we've improved across the board, horsepower, downforce, handling, everywhere.
"All our hopes are in this car, we're very proud of what we've done, and we can't wait to see it run on track."
Key technical changes 
by Matt Somerfield
Motorsport.com will bring you a full technical analysis, including exclusive drawings from technical editor Giorgio Piola, of the SF16-H's details in the near future.
But these are the eight key changes that Ferrari has made to its SF16-H car compared to last year's challenger.
1  Short 'thumb'-style nose.
2  Return to push-rod suspension at the front of the car.
3  Re-designed sidepods, accommodating a different cooler configuration.
4  Sidepod airflow conditioners amended to suit the sidepods leading edge.
5  Enlarged radiator louvres alongside the cockpit.
6  Airbox shape has changed from a trapezoidal design to a more conventional inverted U, whilst the roll bars support spar has been lent back.
7  Rear bodywork tightened with the side cooling outlets raised to allow more airflow into the coke bottle region.
8 Two wastegate exhausts, one either side of the main exhaust outlet.