Get alerts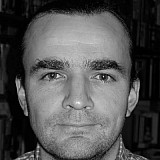 Formula 1 teams had already been warned about respecting tyre safety limits prior to Nico Rosberg's spectacular tyre failure in second practice at Spa.
The FIA's Charlie Whiting sent out a technical directive after Friday morning's FP1 session in which he underlined that the checks were related to safety.
Whiting went on to clarify that the parameters that will be checked were minimum starting pressure - front and rear - maximum negative EOS camber - front and rear -, left to right swapping of the tyres, both front and rear, and respect of the tyre blanket strategies.
He added that the checks would also be carried out at future events, and until further notice.
While there is no suggestion that Rosberg's Mercedes was running outside any of the prescribed parameters the timing of the TD seemed to suggest that Pirelli faced some concerns after this morning's FP1 session. There has been controversy at Spa in past years, notably related to cambers.
However, a Pirelli spokesman told this writer that the TD was a result of a routine meeting yesterday, and that nothing untoward was spotted in FP1 today.
The TD said: "Once again we have been asked by Pirelli, for reasons of safety, to ensure that all tyres are used as laid out in '15R11SPA Preview,' circulated to all teams on 28 July, checks on the following parameters will made randomly."
It is understood that the reminder came after the FIA measured some unusually high tyre blanket temperatures in Hungary. Today's note was a copy of one issued in Budapest in 2013.