Get alerts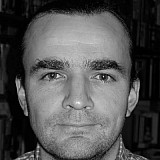 Pirelli is still pushing for a tyre test to be held in the days after the Abu Dhabi GP, despite opposition from some F1 teams.
The subject has been on the table for several months, but it is back in play after discussions at the F1 Strategy Group meeting earlier this week.
Pirelli is keen to test the new "ultra-soft" tyre that it plans to introduce next season, and the Italian company is adamant that it needs a dedicated session.
However, adding a test after Abu Dhabi would require the unanimous agreement of the 10 teams.
Although McLaren is understood to be keen to do as much track running as possible, many teams have opposed the idea on cost grounds, and several have pointed out that for example they have already booked return flights for crew members.
Some teams wanted Pirelli to provide the new tyre for FP1 in Singapore and/or Abu Dhabi, as the rules allow extra experimental tyres to be run, but Pirelli does not regard official sessions as an efficient way of testing tyres, as teams have other priorities.
Teams have also suggested that the ultra-soft is based on the pre-2014 super-soft, and thus they are already familiar with it.