Get alerts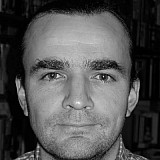 Formula 1 teams are planning to kick off winter testing for the 2016 season in March, Motorsport.com has learned.
Team managers have been discussing the details with each other and with the FIA at their regular Thursday meetings on grand prix weekends.
Due to the late start of the season - on April 3 in Australia - it has been agreed to compress the schedule and start testing on March 1st rather than February 1st, as has been the case in the recent past.
That in effect gives teams an extra month to ready their cars.
The first test is currently scheduled for March 1-4, with the second on March 15-18, with both sessions running from Tuesday to Friday.
The teams have deliberately avoided running on weekends – in part because the Barcelona organisers would expect a bigger paying crowd and thus lay on extra security and so on, the costs of which would then be passed on to the teams.