Get alerts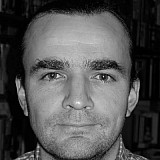 Christian Horner admits that the Japanese Grand Prix was a "race to forget" for Red Bull Racing after neither driver scored points for the first time this season.
Daniel Ricciardo had a puncture after first lap contact with Felipe Massa, while Daniil Kvyat struggled with brake issues after starting from the pitlane following his enormous qualifying crash.
The result was no points for the Milton Keynes-based squad for the first time since the 2014 Australian Grand Prix, when Ricciardo was excluded from second - prior to that, the last time Red Bull failed to score was at Monza in 2012.
Horner conceded that the circumstances were unfortunate, given how often Red Bull's races have been compromised by engine grid penalties.
"It was a very frustrating race, and it was a long afternoon," he said when asked by Motorsport.com. "The only good thing was we got plenty of TV time!
"It was a shame because Ricciardo made a good start and went for the gap to pass, probably Massa moved a little bit, but it was a racing incident.
"The result was a puncture, at the worst possible time, because you've got to do a whole lap very slowly, so he gave away more than 70 seconds," Horner added.
"Thereafter he effectively ran a one-stop race on the harder tyre. His pace was OK. If everything had gone to plan maybe P6 would have been possible, but obviously that was compromised."
Horner admitted that Kvyat's problem probably resulted from the overnight effort to build up the spare chassis after the Russian's qualifying crash.
"Kvyat had asymmetric brake temperatures and that caused quite a lot of lock-ups, and this unfortunately compromised his race quite a bit.
"He did his best to drive around the problem, but overtaking here is already difficult without carrying that kind of issue. It was really a race to forget for us."