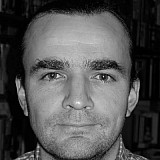 Adrian Sutil's ongoing legal battle with Sauber has taken another step after the dispute was upheld by the Supreme Court of Zurich.
Sutil drove for the Swiss outfit in 2014 and had a contract that extended into a second season.
However, the team opted to take Marcus Ericsson and Felipe Nasr for 2015, a move that led to a legal fight with Giedo van der Garde – who also had a contract with the Swiss team – that came to a head in Melbourne, and which resulted in a settlement with the Dutchman.
Sutil, meanwhile, had launched his own legal action, and it has been proceeding quietly since early last year.
The current case relates to unpaid monies from the 2014 season, and involves well over $3.5m.
There is also separate action in progress against Sauber involving the fact that Sutil did not race in 2015.
In its submissions, Sauber argued that Sutil had underperformed and had been critical of the team, and also claimed that he had promised to help find $40m of sponsorship,  something that Sutil has categorically denied.
However, the judge took Sutil's side, and has allowed the case to proceed.