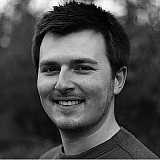 Having left the Ferrari Driver Academy to take up a development driver role at Williams, Lance Stroll explains why the Grove-based outfit is the better bet for his Formula 1 future in an exclusive interview.
Why make the switch to Williams and leave Ferrari?
"Multiple reasons – first of all, Williams has a great history of believing in young drivers, they've given many rookie drivers a chance in Formula 1. That was important for us, because Ferrari has a different approach; they tend to take more veteran drivers to fight for the championship.
"Williams was more what we were looking for, at least in the near future, and they were very welcoming. We were speaking to them as early as July, and we had the feeling that we were at home with Williams.
"We had that also with Ferrari, but Williams offered me a good position as a development driver with time in the simulator. Hopefully I'll get a couple of days in an older Formula 1 car this year as well, which is very exciting."
So Ferrari weren't offering the progression you were looking for?
"It's a different world. I was in the Ferrari junior programme, which was more basic – a training programme, a lot of gym work and mental work. Williams does that as well, but at the same time I get a lot more time to be closer to the Formula 1 team: more simulator time, more involved at the Grands Prix themselves with the engineers.
"I feel like we can be closer right now with Williams, and I'm working with them rather than just being part of a training camp like at Ferrari. For the future, it's the right move."
Was leaving Ferrari tough for you, given your achievements as part of the FDA?
"Yeah, of course – Ferrari is a great team, probably the greatest in all of motorsport. So it wasn't easy to leave them, but I have a really exciting opportunity at Williams, which is more of a pure race team, a family, with their own great history."
Was Valtteri Bottas' progression from tester to racer at Williams a motivation for you? Can you see yourself doing what he did?
"Definitely, that's our goal at Williams – and their goal with me. That's why they approached me, we're both hoping I can fulfil that one day.
"And it's not only Valtteri, who's doing a great job today, but in the past Nico Rosberg came through via Williams, Jenson Button as well… many great names who have achieved great success in F1."
Both Bottas and Felipe Massa are out of contract for 2017. Does this give you an opportunity?
"It depends how this year goes. It would be great to race in Formula 1 – I'm not going to lie, it's what every young driver wants – and if the opportunity comes, that would be fantastic.
"But my focus isn't on 2017 right now. I'm focussed on F3 and trying to win the championship, and doing my job as well as possible. I had a good rookie season, but now it's time to put that experience to use and fight for the championship. Then we'll see what happens the year after."
How will you ensure your Williams role isn't a distraction in F3?
"We have a good plan, in terms of working with Williams and in F3. Williams wants me to do well in F3, they know it's what I have to do in order to reach the next level. They'll help me achieve that off the track in every little way they can, so I can move on to bigger and better things."
You'll come into this season of F3 as the title favourite – does that give you extra pressure?
 "It's pressure, but good pressure. It's motivation, a good thing to know you're considered the favourite. But every year is a new year; there are always drivers you don't expect to be there; rookies who come in who are very fast, so you never know.
"But to know I'm among the frontrunners from last year is positive, and it's good to have that experience under my belt. There's more expectation, but that doesn't bother me. I'll just be looking to continue my strong form from the end of last year into the beginning of this year."
Now Felix Rosenqvist has moved on, will you have the full weight of Prema behind you this year?
"Yeah, but you need that. Any series in motorsport takes a combination of car and driver; you need the best package and then the driver has to do the best job possible, we see it in Formula 1 as well – it takes a package to win, not any one specific thing.
"I have a strong team behind me, but everyone is pushing to beat Prema, so we just need to take it race-by-race."