Get alerts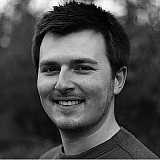 Haas team boss Gunther Steiner has shrugged off criticisms of the way his team has approached its entry into Formula 1, saying he prefers being attacked to "people feeling sorry for us".
Haas enjoyed a spectacular F1 debut in the Australian Grand Prix as Romain Grosjean banked the team's first points with a sixth place finish, putting the squad ahead of many of its more established rivals.
But Williams' Pat Symonds questioned whether the Haas model – involving a close relationship with Ferrari, which supplies the American outfit with as many 'listed parts' as the rules allow – is the correct route for the sport to follow.
Responding to those comments, Steiner was unmoved, saying that the regulations allow anyone to follow the Haas approach if they wish to do so.
"Everyone can have their [own] opinion about it," said the Austrian. "I would rather we were criticised for being good than people feeling sorry for us because we're so bad.
"I take it as a compliment, if they say it's wrong. Anyone can do it, it's within the regulations."
Steiner added it would have been arrogant assume Haas could have done a better job than the 2010 influx of teams – Team Lotus, Virgin Racing (now Manor) and HRT – without using a different model.
"The last three teams that started [in F1 in 2010], only one is left [Manor]," he said. "Doing more of the same will not work.
"I wouldn't say that I'm cleverer than these people, they are good people – there's no reason to say 'I can do this the same way because I'm so much better that I will succeed'.
"Sometimes you need to change the plan, and now it's up to the other teams to do what they need to do. The regulations are the same for everybody."
Additional reporting by Oleg Karpov