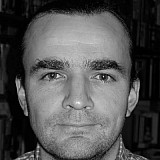 Team principal Guenther Steiner admits that the first Barcelona test was more successful than expected for the Haas F1 team, especially in terms of the mileage accrued by the brand new outfit.
While the first day was spoiled by a front wing mounting failure, thereafter the car ran 281 laps in the hands of Romain Grosjean and Esteban Gutierrez.
On Thursday, the Mexican was able to conduct a race simulation, although plans to explore performance with softer tyres were spoiled by an electronics issue that stranded the car on track late in the day.
Steiner was surprised by how well things went overall.
"You always hope for the best, that it goes [well]," he said. "It was smooth, but we had our work cut out.
"With the front wing I wouldn't call that smooth, it was not enjoyable to lose a front wing on the first day!
"But I'm positive because of how well we recovered from it. We had a solution and in the afternoon we were out again. We did some measurements, we stopped running at top speed, and the next day we were up to top speed again.
"We are as a team very happy with what we achieved this week, and proud of it."
Working through the job list
Inevitably the team now has an extensive list of issues to address, but none of them present major problems.
"I think the list is pretty long, what we have to fix, to be honest, and we are working on it," he added. "We have got for most of the stuff, or for everything, a solution.
"It's just time is the biggest issue now, to fix it all. It's not like we are, 'Whoa, how do we fix it?'"
At the same time there's another list of routine jobs that the team has to run through as it gets to know the car.
He added: "How much have we done of our list? It's difficult to say again, because I don't know what's coming next week! But we are pretty happy with the progress we have made in testing.
"We didn't anticipate that we could get all this running in this week, and to get a whole race distance was pretty cool. We would have liked to put a little bit of a faster lap in with Esteban, but we ran out of time, because of an electronics issue.
"All in all we are pretty happy with what we did. Sure we'd be happy to have had less problems, but on the other side we expected more of them, or to run less, to be honest.
Regarding the race simulation he said: "You don't want to believe that we could actually do it, and I didn't expect that we could finish it off. I wouldn't be disappointed if we had a problem in the middle of it. The disappointment would not have been big, [although] for sure I would not be happy.
"We're doing it for the first time, a new car, a new team, so that is very encouraging, what we did. The pit stops we need to practice a little bit more, because now it's reality.
"You can do a lot of practice in the factory, pushing the car in, but it's a different story when the car comes towards you and it's hot and everything. It's a new experience for the guys, and we need to go through that. That was the plan, to do a little bit more, but we didn't get to it because we had the electronics issue."
Taking "confidence" into week two
Steiner says the team hopes to make more progress next week, to build on the laps it recorded this week – which was a higher total than rivals Manor and McLaren.
"We've got a lot more confidence, we've got a lot more data, so we can do more simulations now. Again we have plenty of work to do, and I think we do performance, and reliability comes anyway because we want to be out as much as possible, to try to go faster.
"One of the big issues now is that we get enough parts and all that for Melbourne, to have enough spares. It's just like getting everything together now."
"The mechanics did a fantastic job, they got to know the car really quickly, because you can see the difference from Day 1 to Day 4 how, much they improved – if they need to check something, how much quicker they are to take a floor off – you can even measure it in time.
"You can just see when you look at them they are much more confident now than they were on Day 1, and that is natural. We didn't have a car three weeks ago, so we learn on the job, as you say!
"Our biggest enemy is that we make mistakes, because we're just inexperienced. It's nice to hear people say they like what we are doing, or they see it, but I'm not getting too flattered about that one.
"We are not relaxing, we try to do our best, and see what comes out in Australia."