Get alerts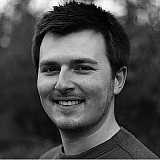 Gene Haas says that the planned standard engine being pushed by the FIA and Bernie Ecclestone would not be in accordance with Formula 1's DNA.
With Ferrari exercising its veto over plans to introduce a price ceiling on engines, the governing body, with the support of FOM, has taken steps to introduce a low-cost alternative unit from 2017.
But Haas, whose eponymous team unveiled Esteban Gutierrez as its second driver on Friday evening, has voiced his opposition to the move, arguing that it would go against the essence of the sport.
"If the cut-price engine has more horsepower than the current engines, obviously within a race or two everyone will want to have the lower price engine," said Haas.
"I think it really comes down to performance, not so much the price. There would be no sense in running an engine that has less power if it costs less, because you will just run at the back.
"To me, it doesn't lend itself to the DNA of Formula 1, which is to have the highest standards, the highest performance, the highest engineering.
"In my opinion, it would probably be more confusion than it's worth."
Haas also said that introducing a standard engine midway through the life-cycle of the existing V6 hybrids "doesn't make sense."
"These engine packages typically run for five years," added the American, "so we're going to be at least three years with this package, because it is impossible to immediately change the package.
"From what I see, it's probably just as painful to go forward as it is to go back. So it doesn't make sense to me to want to introduce a new engine at this time."