Get alerts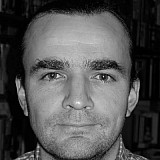 Williams head of vehicle performance Rob Smedley says that while the team has made strides this year the team still has to change its culture in order to become a regular winner once more.
The team has sometimes been accused this year of making conservative strategy calls rather that have potentially cost a shot at better results.
We've got reasonably sensible people there now, there's a good level of competence.

Rob Smedley
"It's a long-term project," said Smedley. "You have to change cultures and methodology within the team and, like I've always said since I arrived at Williams, it's very easy to change process, you can change process in a week – but it's much more difficult to change culture? The team's got to get back to being able to win. Being ready to win. Being pretty much ready to beat everybody.
Pieces are in place
"If you look at the most recent success – bar Mercedes – in F1 then it's Red Bull. They started off some years back with not the quickest car and certainly not the best operation and I'm sure they wouldn't mind me saying that. And right now, in terms of their chassis, they still have a fantastic chassis, in terms of how they operate, they operate very well – but it's because the same core group was there for a long time. And that's what we have to do at Williams."
Smedley says the pieces are in place: "I think we've got reasonably sensible people there now, there's a good level of competence, a good level of young talent as well – which is always important – it's not just the people at the top end who make all the decisions but the people who actually do the work as well. And for the moment it's working. There's more to do. We have to go further but as long we stay on the road that we're on, hopefully it will work out."