Subscribe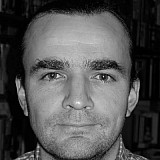 Daniel Ricciardo has warned rivals that the pace of his Red Bull car will be brought to life at the Singapore Grand Prix, with it having made big progress in recent weeks.
Although the Milton Keynes-based team is still hampered by a power deficit, big strides in its aerodynamic performance have resulted in its chassis being one of the best on the grid again.
And that has left Ricciardo upbeat about the potential of the package around the Marina Bay circuit, where power is not such an important factor.
"I don't want to get too excited, but we can all go in there with some confidence," he said.
"I think the car has got better and better in the last few races, and Singapore will bring our car to life.
"Hopefully we can challenge Ferrari for a podium."
Italian GP encouragement
Ricciardo recovered from starting at the back in Monza to finishing eighth, a result which he thinks felt as good as a podium.
He had started on the prime tyre and ran a longer first stint than anyone else, giving himself soft tyres for a sprint to the flag at the end. He relieved Marcus Ericsson of eighth at the last corner.
"It was cool, it was a bit like last year," said Ricciardo. "We had good pace at the end, and we were able to go longer on the first stint. I think we could have gone longer again, but I think we had to cover Daniil [Kvyat] coming out. He pitted a few laps earlier.
"Anyway, I was happy with the car. We know we struggle on the straights, it was always going to be hard to get in the top 10 with our package, but the chassis itself again I'm really pleased with, it's handling well.
"To get in the top eight – I said at the start of the weekend if we can crack the top eight it will be like a podium for us.
"To finish top eight exceeded our expectations, to say the least. I just got Ericsson on the last corner, much to his dismay I guess. My smile got bigger.
Start boost
Ricciardo also feels that the new start procedures that came in to force at the Belgian Grand Prix may also be helping.
"Some other positives, since we've had the new start procedures, I don't know if it's luck, but both my starts have been pretty awesome. I'll take that as well as a positive from the weekend."