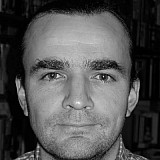 Silverstone is set to host of the second in-season F1 test of 2016 on July 12-13, in the week after the British GP.
Traditionally, Silverstone F1 testing has been open to the public, and if the event is confirmed UK fans should enjoy an extra chance to see some on track action.
Silverstone's Head of Marketing and Communications Katie Tyler told Motorsport.com: "Our Head of Events is currently in discussion with Formula 1 and the teams to finalise details of the test in the week immediately following the British Grand Prix.
"It is our intention to open this to the public but, again, this would be subject to approval by F1."
As Motorsport.com reported in October, the other test is planned to take place in Barcelona on May 17-18, after the Spanish GP. 
As in the past, two of each team's four days of running have to be handed over to rookies, formally defined as drivers with no more than two grand prix starts.
Although a consensus had quickly emerged about Barcelona, the teams had struggled to decide on a second venue for this season, due to the compressed calendar.
Austria, which was used year, is now back-to-back with Silverstone, which meant that it could not be used. No other European races were suitable.
The rules allow teams to test outside Europe if there's a majority agreement and support from the FIA.
At one stage teams even considered moving the in-season test to the week after the Abu Dhabi race, but in the end that was not followed up so that space could left for 2017 tyre testing, which is organised separately. Bahrain was also considered but ultimately cost issues made Silverstone the logical candidate.