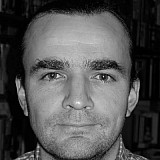 Mercedes boss Toto Wolff says that the changes the team made to its car's set-up on Friday in Bahrain contributed to the brake issues suffered by both drivers during the race.
Mercedes reacted to Ferrari's strong long-run pace on Friday by trying to improve tyre usage for Saturday, and the race indicated that the team got its sums right.
However, some of the changes also made brake cooling marginal, and Nico Rosberg paid the price when he ran wide and lost second place to Kimi Raikkonen near the end of the race.
Lewis Hamilton also had a problem on the last lap, but his lead was big enough to allow him to cruise home safely ahead of the Finn.
"It's set-up issues," said Wolff. "We knew the changes we made on the car were compromising a little bit brake temperatures, so we knew what we were doing.
"But then it was a hard race, we had lots of overtaking, especially on Nico's side. And then both cars struggled to make it through some of the backmarkers at the end of the race.
"On Nico's car the brake failure didn't come as a surprise, we saw high temperatures. On Lewis's car it was a bit of a surprise, and it must have been linked to the fact that he gave it a gentle push seeing Kimi, and making his way through backmarker traffic.
Wolff admitted that Mercedes might now have to think again: "It is never one single solution so you try to tackle a problem, which we had on Friday, with a couple of adjustments. And one of them was linked to the capability of brake cooling.
"So in hindsight, knowing that this caused us the problem and nearly lost us the race, and it lost as P2, we will probably look at things again and do it differently in the future."