Subscribe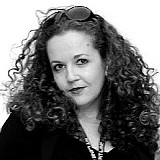 Sergio Perez discusses the past, present, and future as he looks to end the 2014 season on high note with Force India.
Sergio Perez is currently 12th in championship standings heading into the season finale. With Force India, he has collected one podium result this year, doing so at Bahrain.
Future in F1
Q: I wanted to start by asking you about contracts. You said in the USGP press conference that you think you are pretty close to a deal with Force India for next year and that you are looking for more stability. Are you interested in signing a two- or three-year deal with the team? Or are you only looking at 2015 right now?
A: Not really. At the moment I'm thinking just getting my deal for next year, as the thing is warming up. But who knows what might come after that? Things aren't changing too much for a while, so we just have to wait and see where I end up.
Q: I don't want to ask you too much more about your contract talks, but over the off-season what are your plans? Hopefully you will have a contract by then, do you just focus on your fitness for the next year? Or do you have to relax mentally?
A: It really depends. I really depends on which situation you are in; last year I was not in that situation, it was a very hard winter for me getting to know the team and all that. So now that I'm not changing the team it's a lot easier, I can race. I can have some time off, some quiet time by myself, analyse what I do, right what I did wrong, and look forward for the future.
Force India on par with McLaren
Q: In order to come to Force India this year, you left McLaren at the end of last season and until Sochi, you were ahead of McLaren in the constructors standings. You might get back ahead of them over the next three races. What has that been like for you, moving from a front running team to a midfield team but then beating the frontrunners? Is that good for your ego?
A: Yeah, it's good obviously; it's something that feels good, for a racing driver to be able to show that you are capable of doing good things. So yeah, it's definitely a good feeling.
Q: And what was it like, if you can remember as far back as Jerez this year, stepping into your Force India? Did it feel like a much better car than you ended the season with the year before? Did you start off the season thinking, "Yes, I have got a good car. I can fight!"
A: Yeah, if you see in my first two races, I had too many issues like, so I couldn't race, couldn't run the car, but when you see how good, I was already in my third race getting the podium. It was really, really special, everything, all the negatives from the year before with McLaren to now, it was really good.
Q: Your first Force India podium; is that your favourite memory of your racing career? Or do you have to go back to your first Sauber podium?
A: The first time on that podium was very special in terms of what it meant to me, how it revindicated my career so definitely it was very special.
Q: And what are your aims? Obviously we have seen quite a bit of change over the course of, the end of the season, McLaren are improving. Do you think we're going to see you back on the podium before the end of this season?
A: I think it will be very hard in normal conditions on my racing to have something like that, to expect something like that at the moment. We are quite far behind; we haven't developed our cars as good as other teams, so we're not really quite there.
Q: That is the problem isn't it? When you have a team that is rich in talent but poor in resource. You can start out very strong but there is a point when the guys with the money are going to start beating you.
A: Exactly. That's the problem with it, teams at the moment; you cannot keep the development right up with the others. But I think that our fight with McLaren isn't over yet; they are 20 points ahead, which is a lot, but it can turn around with one race or not. So, we have to keep our heads down and try to do our best possible job.
A home GP in 2015
Q: Complete change of topic; the Mexican Grand Prix that we have got coming to the calendar next year. Are you involved in doing any promotional things with the circuit? What sort of involvement do you have with the project?
A: At the moment I am not doing any promotional on the circuits already, but quite soon I would like to promote the race. It is very special to have the race, to go out there and actually race. So yeah, it will be very special.
Q: And really you have spent the last four years promoting it just by being in a car, Mexican colours, and talking about how exciting Mexico is about Formula One.
A: Exactly. So, I'm really looking forward to getting to the Grand Prix and to go out there and race.
Q: And have you seen the development work that they are doing at the circuit?
A: Yes, they have done massive development work.
 I want to be a World Champion; I'm working for that, so hopefully in the near future I can get a real win.

Sergio Perez
Q: Do you know if you are going to have to opportunity to be the first man to do a hot lap? Or have they not got that far yet?
A: No it's not there yet, but hopefully it will be nice to get a run on the circuit.
Q: Well, you are the best-known Mexican racing driver; it would make more sense to have you do it than bring in somebody else.
A: That would be nice, yeah.
Perez wants more US racing
Q: So we have got Mexico coming back to the calendar; are there any other countries that you would like to see join the calendar if you had the free choice to put something on?
A: I think the US; I really like racing in the US. I think Austin is great and doing another venue, it might be Las Vegas or somewhere like that, that would be huge.
Q: I want to see Miami; I want a street race in South Beach. That would be fun.
A: That would be good fun.
Q: One thing that has been obvious to all of us is that you have spent four years in Formula One and you have matured an awful lot as a driver, and this year you have shown some really, really strong performances at different points in the field. Do you feel that you have matured as a driver? That you have learned a lot this year?
A: I learned a lot last year.
Q: And you're applying it this year?
A: I've learned a lot this year; so I keep learning this year. I'm growing as a driver and there is plenty more to come out of me. And I want to be a World Champion; I'm working for that, so hopefully in the near future I can get a real win.
Closing in a victory
Q: Maybe even with Force India. If you can be the first Force India race winner, that is a fantastic advertisement for your future prospects.
A: Exactly. Hopefully next year we can be able to fight for a race win, and that would be amazing. This year we nearly won a race because we finished third behind Mercedes. 
Q: That's the closest you can get...
A: And also in Canada we were so close to a win.
Q: That was heartbreaking to watch. I can't imagine what it must have been like in the cockpit.
A: It was bad. 
Sauber debut
Q: Speaking of heartbreaking, I remember your first race with Sauber; you drove like a demon, it was a fantastic performance, and then your rear wing was something like 3mm out and you were disqualified. When that happens on your debut is that hard to recover from emotionally? Do you think "I drove my heart out, I did so well..."
A: No, no, no. It was a great debut, it was really great debut, I surprised the whole world. I had the pay driver label, and I showed I didn't deserve that. So, I did a fantastic race and it was an amazing debut for me. I finished in seventh. It was an amazing debut.
Q: I'm so pleased to hear it, because it really was an amazing debut; I didn't want you to feel sour about it because it got taken away afterwards.
A: If I look back, at my worldwide debut, it's just amazing. Not many drivers get a point in their first race. That was an amazing debut.
Q: You have obviously driven in a lot of categories; is your F1 debut the proudest one you have had?
A: In a way, yeah, because you are waiting all your life to make it into F1 and you are worried if you can succeed or not. And when you do this well in your debut then you feel that you can do the job.