Get alerts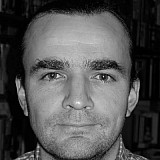 Marcus Ericsson is confident that Sauber's performance will be boosted by upgrades from both power unit supplier Ferrari and the team itself over the next month.
While the Swiss outfit has seen a drop-off in form in recent races as other teams have developed their cars, Sauber will have the latest Ferrari specification engine at Spa, and will then introduce a new aerodynamic package for Singapore.
"It's a bit frustrating of course," Ericsson told Motorsport.com. "We started off really well, we made Q3 a couple of times, and were in the top 10 on our own pace. Then we've obviously dropped away quite a bit lately.
"Now we are encouraged by the updates that are coming, with the engine upgrade for Spa. Already Spa and Monza are tracks that should suit us better, because we always seem to be strong in the speed traps.
"I think with these upgrades we should be able to be on a level to fight for the top 10 again, and then for Singapore we have a big aero upgrade coming as well.
"With that combined hopefully we can be back at the level we were at at the start of the year."
Aero upgrade worth waiting for
Ericsson says he doesn't mind having to wait for the aero updates: "We discussed bringing the updates earlier, but basically putting more aero on for Spa and Monza didn't really make sense.
"So we preferred to try and make it even better, and bring it to Singapore, where it really counts."
Meanwhile, the Swede says that he's pleased with the way his season has gone thus far.
"It's a different world compared to last year. It's great to be racing in F1, and not just participating. Nothing bad against Caterham, but of course, it's been a big step up. I've really enjoyed it.
"I've had my fair share of troubles when we looked for some good points, but that's how it is in this sport sometimes.
"But overall I've been very happy with this team, and we work really well together, and also me and Felipe. Hopefully we can be strong for the rest of the year now."
Delighted with Hungary point
Regarding his 10th place finish last time out in Hungary, he added: "It was a bit of a messy race, but I think it's the finish line that counts, and we did everything right.
"Also myself, I didn't do any mistakes, and I think the pace was better than we would have hoped before.
"I think we deserved the point. Of course without other people's problems we wouldn't have scored, but that's how it is sometimes.
"I'm really, really pleased with the point, especially as we know updates have not been coming for some time."