Subscribe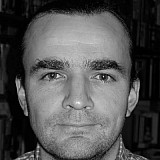 Felipe Nasr says his Sauber Formula 1 team must target points in every race after its strong start to the 2015 season.
Nasr followed up his fifth place in Melbourne with eighth in China as Sauber scored its second double finish of the season in three races.
The Swiss team's fortunes took a dip in Malaysia, where both Red Bull and Toro Rosso scored well, but Sauber is in fourth place in the standings.
"It was great to be back in the points," said the Brazilian. "That was the goal from the beginning of the race, although Toro Rosso and Lotus were much quicker than us.
"It was difficult to hold them back, and early on in the race I saw already they were super fast and it was difficult to keep them behind.
"And I think we extracted the maximum we have in the car, so we have to be satisfied."
The Brazilian believes Sauber has to target points in every race now.
"That's what we have to aim for every time," he added.
"What I can see is our car doesn't seem to like the hot weather too much, so we've got to anticipate some changes for Bahrain already.
"Let's try to keep it up."