Subscribe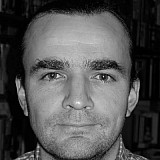 Sauber boss Monisha Kaltenborn is not worried about the prospect of losing Felipe Nasr or Marcus Ericsson to rivals, despite the substantial sponsorship that both men currently bring to the Swiss outfit.
Both drivers have been talking to other teams in recent weeks, but Kaltenborn insists that Sauber is on a stronger financial footing than it was, thanks to its new investors.
"We're not nervous, and there's nothing anymore that puts the existence of the team into question," she told Motorsport.com. "So we are not dependent on anything there, like it was earlier on, when it was the case.
"But if a driver who is a good driver comes to any team with a partner, I don't think any team would refuse that. This always comes in handy, and it's good for the team, and it's good for the driver who comes to the team as well.
"And we have our options, we are assessing them. The two drivers, Marcus and Felipe, are also among them, but there's no priority list, I'd say."
Kaltenborn admitted that Ericsson was not necessarily committed to staying at Sauber, despite the overlap between his Swedish sponsors and Sauber owners Longbow.
"They are two things which don't have anything to do with each other. If another team would like to have Marcus, he's free to talk there, and we'll definitely talk about it.
"I don't know what the conditions would be for Longbow to do this. It's a different project, it would not have an effect on us. Like I said, if that door closes, maybe something else opens."
Kaltenborn says that her team won't necessarily wait for slots at other teams to fill up before making its choices.
"Obviously, we have not announced our drivers. You are looking at the developments going on in the market, and we have, as I've said, different options, independent from whatever is going on. But of course your options are also influenced by what's happening.
"We'd like to get this sorted out as quickly as possible. Things can happen quickly. As I said, we have our options, but there is no priority list."