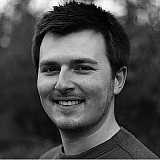 Sauber team principal Monisha Kaltenborn expects scoring points to become much tougher next season, owing to increased competition from Manor and Haas.
Rebounding from a disastrous points-free campaign in 2014, Sauber managed to amass 36 points en route to eighth in the standings ahead of McLaren and Manor.
But Kaltenborn says that, with Manor getting Mercedes engines next season and newcomers Haas receiving extensive technical support from Ferrari, nothing can be taken for granted.
"You should never underestimate anyone – we saw last year, that one race where things go wrong, look where you end up," she said, referring to last year's Monaco race.
"We have with Manor coming with a new tie-up [with Mercedes]. We have a new team [Haas] coming, which we learn from media has had extensive co-operation with another team [Ferrari].
"So, it is going to be very tough to score a point. I think you really will have to do that on your own, because a lot will have to go wrong [further up the field] if you're just there [at the end] to get the point."
Smith arrival a boost
Nonetheless, Kaltenborn believes Sauber is well equipped to stave off the threat from Manor and Haas, with its basic 2016 budget already in place and former Force India and Caterham technical director Mark Smith having joined the team earlier in the year.
"Mark has a lot of experience, particularly if you are in a situation where you have your constraints, and so he is very calm about that, very level-headed," explained Kaltenborn.
"He has a clear vision, which he is bringing in step-by-step. And if you have the experience how to handle and lead the team on the technical side within these limitations, he is going the right way there.
"He has the full support of the team under him, and we are very sure that we will see a lot of his ways in the technical side of maybe simplifying things and being even more efficient.
"So we are going in the right direction step-by-step, which I think we have been showing this year as well."
Interview by Jonathan Noble