Subscribe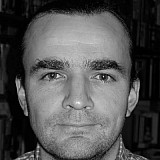 Sauber has responded to the Giedo van Garde verdict by once again bringing up the safety argument in relation to how prepared the Dutchman is.
In a statement, the team said "the outcome is unfortunately not as expected."
Team boss Monisha Kaltenborn added: "We are disappointed with this decision and now need to take time to understand what it means and the impact it will have on the start of our season.
"What we cannot do is jeopardise the safety of our team, or any other driver on the track, by having an unprepared driver in a car that has now been tailored to two other assigned drivers."
The team said that "further details will be published at a later stage."