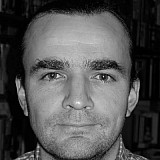 The Giedo van der Garde case will continue into Saturday after a short session in court this afternoon – but a resolution appears to be at hand.
The two sides are now clearly talking and attempting to come to a solution without the drama of bailiffs entering the paddock to seize the cars.
A source told Motorsport.com that both sides are keen for the cars to race this weekend.
Van der Garde's lawyer told the court that there had been "constructive discussions between the parties which are expected to continue this evening," and Sauber's legal representative concurred.
Meanwhile Justice Croft told both sides: "I do wish the parties to talk seriously about resolving this matter by agreement."
After missing the first session, Felipe Nasr and Marcus Ericsson – for obvious legal reasons - they then took to the track in FP2, reflecting the fact that there appears to be a more positive outlook.
Everyone will be back in court at 9:30am, and it's possible that the two sides will tell the judge that they have come to some sort of resolution.