Get alerts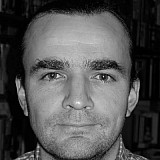 Carlos Sainz admitted he was surprised to put on such a strong performance in qualifying for the Bahrain Grand Prix.
The Toro Rosso driver reached Q3 for the second time in four races and will start from ninth position.
The team had endured a frustrating final practice session as both drivers struggled, and teammate Max Verstappen had more problems in Q1 and finished down in 15th position.
However, Sainz gave the team a major boost.
"It was a surprise for us," admitted the Spaniard. "Because in FP3 we looked to be struggling quite a lot out there with rear grip.
"Finally we did a good analysis and we found the right way to go into qualifying, we found the right set-up. It was a mega turnaround by the team and I was feeling much more comfortable.
"It was a pretty good lap. Q3 was probably the least expected thing for us today, and we made it, so we need to be satisfied with that."
Regarding the race, he said: "I think first all the target is to beat Sauber and Lotus, and then if we look to be quick, look ahead."