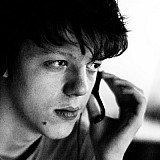 Toro Rosso's Carlos Sainz says he is pleased to have made the final segment of Mexican GP qualifying, despite being saddled with supersofts for the start of the race as a result.
Sainz will start 10th after having narrowly beaten Fernando Alonso to a Q3 berth - a fact the McLaren driver was not at all upset about, saying that the freedom to choose softs as his starting tyres was worth lining up 11th for.
But while Sainz conceded having to start on supersofts was not going to be ideal, he insisted it was the correct approach to take.
"I'm sure that's what all the engineers were thinking about when I went through [to Q3] - 'great, but what now?'.
"It's very tricky but in F1 and in racing you never know what can happen. You better shine and do a good job on Saturday and see what happens on Sunday.
"Tomorrow, we have cars that are 10km/h faster than us behind, we have nearly everyone with a strategy advantage. If you put the numbers on the paper, it shows that tomorrow we are definitely not in the best position, but still we are positive.
"I prefer to qualify P10, do a good job on Saturday, then see what happens on race day."
Responding to suggestions that he was sacrificing an optimal race strategy to impress on Saturday, Sainz said: "I think with Toro Rosso, second year in Formula 1, you always need to try to shine or to do whatever you can to do a good job on Saturdays and then see what happens on Sunday.
"In Austin, it worked out, when everyone thought we weren't going to last three laps out front with the supersoft and we did it. Probably here it will be more difficult, because the supersoft here is just a disaster...
"I like challenges and let's see what we can do from there. I know I'm going to suffer, I know I'm going to be looking in my mirrors after five laps with the graining of the supersoft... and people on the soft coming quick. But, yeah, hopefully we can hold on to it."
"Would have never thought" Q3 was possible
Sainz also conceded that he found it hard to explain why he and STR were outperforming expectations at the Autodromo Hermanos Rodriguez, a venue that was not earmarked as one of the team's better late-season opportunities.
"After the summer, we thought Q3 was going to be nearly impossible - and now we have two consecutive, so we're working in the correct manner. I'm totally surprised and happy with it," Sainz said.
"We lose six to seven tenths to Mercedes only on the main straight, it must be that then in the corners we're performing very well.
"I would never have thought this track would've been Q3 potential - and here we are, beating a Force India that has a one-second PU [power unit] advantage."
Additional reporting by Luis Ramirez