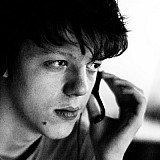 Toro Rosso's Carlos Sainz reckons Formula 1 drivers complaining about their rivals on team radio has become so frequent because it's the "easiest and most straightforward" way to overtake.
A radio exchange between Sebastian Vettel and the Ferrari pitwall, in which Vettel demanded Red Bull's Max Verstappen let him through after going off-track and wound up insulting both the Dutchman and F1 race director Charlie Whiting, was the big talking point of the Mexican GP weekend.
Sainz, meanwhile, was himself the subject of a radio complaint by Fernando Alonso earlier in the race after he had squeezed Alonso to the grass on exit of Turn 3, forcing a narrow save from the McLaren driver.
Having picked up a five-second penalty for the incident, Sainz said he had no issue with Alonso's radio complaints.
"You know, you can always complain on the radio," Sainz said.
"I would've probably done the same, open the radio and ask for a penalty - it's the easiest and most straightforward thing to do to overtake a guy, and we all do it.
"I don't really mind, we all get a bit overexcited over radios, so I will not blame him for that. I just think the penalty is a bit too harsh from the stewards."
Penalty "lottery"
While Sainz said he was sorry if his maneuver caused a "dangerous situation", the Spaniard insisted that the penalty call was too strict and that other drivers have gotten away with worse moves.
"Probably on the harsh side, because at the start you cannot look 360 , it's very difficult," Sainz said. 
"When I saw him, I saw him late, but it's not like he was side-by-side with me, and when I looked in the mirror I quickly backed it off.
"I heard there's been a lot of people complaining and no penalties, penalties, it's very difficult when they judge it one by one, it's a bit of a lottery whether you get it or not.
"I've seen [drivers] not getting penalties for something much worse - obviously, if I put Fernando in a dangerous situation, I'm sorry about that, but it's racing, it's lap one, it's not like I'm going to give up any position for free, especially when I'm nearly one full car length ahead. 
"The overlap was very small [between the cars] and he just kept it flat out. Which, good for him, brave, but... it's not like I was going to leave the door open, especially because I saw him late."
Different approaches to incidents
Lamenting a lack of consistency in penalty decisions, Sainz said that Formula 1 has to decide whether it wants to approach incidents on a case-by-case basis or create "fixed" rules.
"I heard today that there were very similar situations to mine with Fernando, and there were no penalties applied.
"This is what Formula 1 needs to understand, whether to look at it accident-by-accident or to put a fixed rule, like [with] moving under braking.
"I don't know, nowadays it's just very difficult to know what's going to happen to you when you do a certain move that is a tiny bit on the limit, then you are risking yourself for a penalty or nothing."
Additional reporting by Luis Ramirez