Get alerts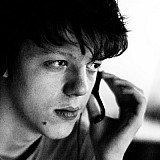 Toro Rosso driver Carlos Sainz says he has spent two weeks preparing for the expansive radio clampdown that has been introduced for the 2016 Formula 1 season.
The team-to-driver communication will be severely limited in 2016, with the FIA introducing a very narrow list of information that is allowed to be relayed.
And while some drivers have shrugged off the change, Sainz believes it will be a serious challenge - and says he has taken quite a bit of time out to prepare for it.
When asked whether the ban would make racing harder, the Spaniard said: "For sure."
He continued: "I was studying for two weeks, like I was a college student. It's incredible how difficult it will be.
"You've heard also from other drivers that it will be a real challenge - and, again, as soon as the fans like it and it makes it more interesting, I'm happy to do some extra hours of studying for them.
"Let's hope it works and it makes things more interesting, even though it's given me a lot of homework and I have to sacrifice time from my life for it."
STR improved across the board
Aside from the impressive reliability that Toro Rosso has enjoyed during the two Barcelona tests, Sainz has also been buoyed by the improvements in performance for the Italian team.
"[It's a] good job by Toro Rosso to bring a small upgrade to every part of the car," he said.
"It's the engine, it's the aero, there were upgrades in all the areas and they all worked.
"Again, that's why we're positive about it and we're all encouraged to see where we are. Aerodynamically, I think we are in a good position. Power unit, at the start of the season, we shouldn't be too far off - so, good feeling, good vibrations."
But engine development will be a concern
The Spaniard has also been content with the 2015-spec Ferrari power unit that Toro Rosso has for the season, but admitted that the fact the engine won't receive further developments could limit the squad.
"I think if there's one thing maybe that we need to take into account for our year, one inconvenience to achieve our target that is P5 in the constructors' championship - I would have to say now the one thing that could harm that target will be the lack of development that we will have in the engine.
"It's the only thing. The rest, I'm confident that the team will bring some chassis upgrades to some races, to the normal ones like Barcelona and all those races, and we'll try to compensate with the good job that they always do with the aerodynamics."
Additional reporting by Andrew van Leeuwen