Get alerts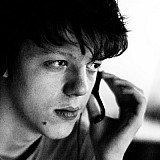 Toro Rosso driver Carlos Sainz has backed F1 race direction's cautious approach to the wet conditions in the Brazilian Grand Prix - and even said the race was, at times, too dangerous.
Due to constant rain making for a very wet track surface at Interlagos, the race had been delayed, started under safety car and had two subsequent red-flag stoppages, although eventually all 71 laps were run in time.
Sainz, who finished sixth, said the conditions were much tougher than they would have looked on TV.
"For me, it's very easy from home to say 'oh, these guys, why aren't they racing, this isn't F1 anymore'. From inside, it's unbelievable how difficult it was, how dangerous it was," Sainz said.
"I found Kimi [Raikkonen] spun completely in front of me, and I was just 10 metres from hitting him at 300kph. From 300 to zero, you can imagine the magnitude of the crash.
"Aquaplaning was really high, I don't blame the race director for being that tiny bit easy on the conditions, because it was very, very difficult."
Eight points a massive success
Sainz was running P4 when the race resumed after the second and final red flag - and while the Spaniard did slip behind Max Verstappen and Sebastian Vettel, he kept Nico Hulkenberg and Daniel Ricciardo at bay for sixth, equalling his career-best finish.
"I don't mind, I'm so happy with P6. P4 was maybe possible - well, no, it wasn't possible with those five laps extra, with the extremes [wets] like an inter, like a slick, you were aquaplaning like it was a slick.
"We stayed out there, we made it to the finish without mistakes.
"I cannot be more happy. We were 2.5 seconds off the top runners [in the dry], today to suddenly match their pace in the wet, it just shows that our car is actually quite decent, that we did an excellent job to perform for P6.
"And I cannot be more happy, for Toro Rosso to bring home eight points when no one was expecting any more points for the rest of the season is unbelievable."
Additional reporting by Oleg Karpov