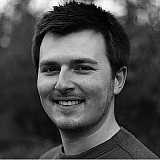 Carlos Sainz says he wouldn't have hesitated to employ Lewis Hamilton's backing up tactics in Abu Dhabi if he were in the same position as the British driver.
Hamilton courted controversy as he spent the final part of the F1 season finale deliberately driving slowly in an attempt to back title rival and teammate Nico Rosberg into the chasing pack.
In the end, the tactic failed to pay dividends, as Rosberg staved off the chasing Sebastian Vettel to clinch the title with second place behind Hamilton.
Asked what he thought of Hamilton's tactics, Sainz said: "I would do it.
"When you are a winner and you want to win a world title, you always have to try everything you can – always inside the rules, like he did.
"In the end he did nothing outside of the rules, so I support Lewis's decision.
"To do [what he did] even more exaggerated could have been a bit too much, but I think he did exactly what he needed to do, also to put a bit of pressure on Nico and to see how he could handle it."
Penalty inconsistency
Meanwhile, Sainz's season ended with a DNF, which followed a collision with the Renault of Jolyon Palmer at Turn 17 during the Abu Dhabi race.
The Briton was awarded a five-second penalty for causing the crash, a punishment that Sainz said highlights the inconsistent nature of stewarding in grand prix racing.
"I managed to pass him at Turn 7 with a good move, then we had to let the leaders go by, and then I think he lost control of the car braking into Turn 17 and hit me," recalled Sainz of the incident.
"Five seconds [penalty] doesn't change his life much, I think he perfectly knows and the FIA perfectly knows that it is not a problem."
"That's the FIA sometimes. He takes me out of the race and I have to retire, I run him a bit wide in Russia and I get 10 seconds.
"You can see the effects of one manoeuvre and the other and how consistent the penalties are nowadays."
Additional reporting by Oleg Karpov