Subscribe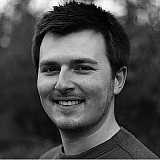 Carlos Sainz Jr is aware he needs to be more consistent in his sophomore Formula 1 campaign as Toro Rosso chases a top-five constructors' placing in 2016.
The Faenza-based team finished second only to Mercedes in terms of mileage during the two pre-season tests at Barcelona, despite a change from Renault to Ferrari power over the winter causing delays in the squad's preparations.
As such, Toro Rosso is aiming to break into the top five of the constructors' standings for the first time in its history, and Sainz is aware he has to up his own game in order to help make that a reality.
Asked about his personal goals for the year, the 21-year-old told Motorsport.com: "I want to be a more consistent and complete driver.
"Having a season of experience under my belt already is a big help, but I want to improve on the positive points of last year.
"The team has made finishing fifth in the constructors' championship its goal, and I have to make my contribution.
"On paper, Mercedes, Ferrari, Williams and Red Bull are ahead of us, then we will see."
Ferrari switch a boost
Sainz suffered seven DNFs in his rookie season last year through myriad technical woes, but the Spaniard is confident a switch to Ferrari power will help address the issue.
"For me bad luck doesn't exist," he said. "Your work has to be perfect in F1; if something is not 100 percent you will have a problem.
"I'm sure Ferrari power will help us be more reliable, and Toro Rosso will make other improvements, including pitstops – because last year we had some problems on that front."
While Max Verstappen often stole the show in the sister Toro Rosso last year, outscoring his teammate 49 to 18, Sainz insists that simply having his revenge and beating the Dutchman in 2016 will not be sufficient in itself.
"In F1 we always say that the first objective is to beat your teammate," he said. "But my real goal is to beat everyone, not just my teammate.
"A driver who reaches F1 wants to win, and it's not enough to simply want to beat your teammate."
Interview by Roberto Chinchero