Get alerts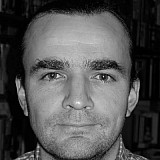 Carlos Sainz admits he is concerned that Toro Rosso could be left behind next season as F1 rivals improve their engines over the course of the year.
The Faenza-based squad will switch from Renault to Ferrari power units for next year, but they will be year-old engines.
The downside is that STR's 2015-spec engines are likely to be unchanged over the course of the season, while all the other manufacturers will be making steps as they use their tokens.
Sainz says that the team knows it has to make the most of the early races.
"This is the main thing, that probably the first half of the season will be the most important for us, when we need to maximise what we have," Sainz told Motorsport.com.
"The second half will be a bit more difficult, obviously. Especially after looking at this year, there was a lot of in-season development.
"Also we noticed with Renault that we had the same power for the full season.
"Toro Rosso at the beginning of the season was up there, and then little by little we went backwards. So it will be all about maximising the first half, I think."
Sainz and Max Verstappen will stay on with the team next year, but the Spaniard says that he was indeed worried about the squad's future at one point after doubts were expressed about Red Bull's commitment to F1.
"They were very small thoughts," he said. "Honestly I always had a lot of trust, a lot of belief, that the thing was going to be solved really soon – even though it wasn't very soon, but soon enough!
"I am relieved that now we have a solid platform to work on next year. I think it will be a step forward. Having a full Italian team will also help.
"I think there will be good relationships – from what I know they really enjoyed the time when Ferrari was there. I think everything is very positive for next year."