Get alerts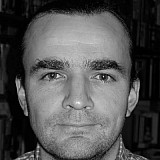 Toro Rosso's Carlos Sainz climbed from his hospital bed to run in the top 10 in the Russian Grand Prix at Sochi, but was forced to retire with brake issues after his impressive drive from the back of the field.
From 20th Sainz was running seventh and destined to finish even higher when he suffered problems with the front-left brake disc, which led to his retirement with just eight laps to run.
"We did such a great job after only doing 15 laps the whole weekend in the dry," he said. "To turn up, start 20th and be seventh, with a great rhythm, a great pace.
"It was looking good for P6 at the end. The whole race saving brakes, saving tyres, saving fuel, and still managing a good pace. I must be pretty happy and thank the team, because without them I wouldn't have been out there today.
"Mixed feelings, but I'm a positive guy, and I'd like to keep the positives. With only 15 laps we were having a great pace. We were running P7 after starting last, if we had finished, we would have been heroes. It's a shame."
"A demanding weekend"
Sainz admitted he felt dizzy in the early stages of the race:  "I'll rest for a couple of days for sure. Today was demanding out there, especially the first laps, and mentally also it was quite a demanding weekend as you can imagine.
"We need a bit more luck to put everything together because the results are nearly coming."