Subscribe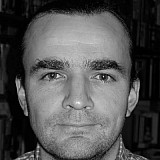 Kimi Raikkonen says that Ferrari struggled to get its tyres working to full effect in qualifying for the Russian Grand Prix, although he did not want to blame a lack of practice mileage for the issue.
The Finn will start Sunday's race from fifth place, behind teammate Sebastian Vettel, after Ferrari was unable to match the pace of Mercedes.
The Ferrari duo will also start behind the Williams of Valtteri Bottas.
"Obviously it was a compromised weekend because of the weather and all the things that happened," Raikkonen said.
"And then there was red flag, and you don't know those. Not ideal but I don't think it made in the end a massive difference.
"The biggest problem was to get the tyres working as we want, and it was a bit difficult in qualifying. It's a combination of weather and the circuit.
"It was just tricky because of that. The car feels OK when the tyre works, but it just seems to take a bit longer, and obviously there's not enough laps or time in the last qualifying especially.
"We'll try to make a good start tomorrow, and in the race I expect to be OK. Nobody has done any long running, it's hard to know exactly what's going to happen."
Raikkonen is confident that the race will be better, however.
"I think the last race was a similar story, not much knowledge before qualifying and race, but it worked out OK. Now we try to do the same.
"We didn't expect this grand prix to be our strongest. The biggest problem was to get the tyres working and I'm sure when the tyres work exactly as we want then the laptime was a lot different.
"But it's not always easy to make them work, especially with the limited running.
"There was not so much knowledge to know what to do. In the race it's much easier because we do many laps, so it's a different story, but for one lap, if you get the tyres working it can make a big difference in lap times."