Get alerts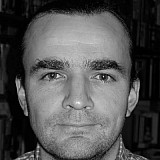 Mercedes boss Toto Wolff believes that Nico Rosberg will benefit from the fact that a win in Brazil would seal the world championship for the German, even if Lewis Hamilton finishes second.
Rosberg is 19 points ahead of Hamilton with two races remaining, meaning victory in Brazil would put him out of the Briton's reach.
Wolff said Rosberg would not have been distracted by suggestions that he could win the title by sitting behind Hamilton in the remaining races, and could instead focus on putting the matter to rest.
"I think for Nico it's maybe beneficial now because all this talking 'you need to finish second in order to make it to the end' is finished now," said Wolff.
""He has it in his hands. If he wins the race in Brazil, he's winning the championship early.
"I think this is maybe a bit easier in terms of tackling the situation with a little bit less pressure, because he still has another go in Abu Dhabi.
"So it's really interesting. It's great for the fans, what's happening, for the championship."
Regarding Rosberg's race to second in Mexico, he said: "He was quite under pressure from Max [Verstappen] when he was catching up, and he still managed that well, and we have seen many races where Nico honestly is coping well under pressure, and I think this is one of his very strong points.
"I don't know how difficult it is, I can just guess, to manage a situation where you know you need to just finish second, you shouldn't risk a DNF, to make it to the end. So I think he's doing a good job."